XALTER delivers successful training programs, business intelligence and operational insights that results in success metrics in ROI, Safety, Environmental Impact and Human Factors. We specialize in virtual reality solutions focused on the key growth sectors of energy, oil and gas, defense, supply chain/ logistics and maritime operations.
XR's proprietary platform and custom scenarios provide valuable industry-specific and internal company data that surfaces useful insights to make enterprise wide improvements in operations and product development and more.
Deliver high quality vertical training that provides the inherent advantages of VR training like safety, cost reduction, career enhancement and lessened environmental impact.
Strategic operational best practices derived from immersive VR experiences that leverage data gathering and analysis drawn from multiple sessions.
Scalable Platform
for the Enterprise
Platform dashboard that delivers insights and business intelligence; distribution across multiple devices tailored to enterprise.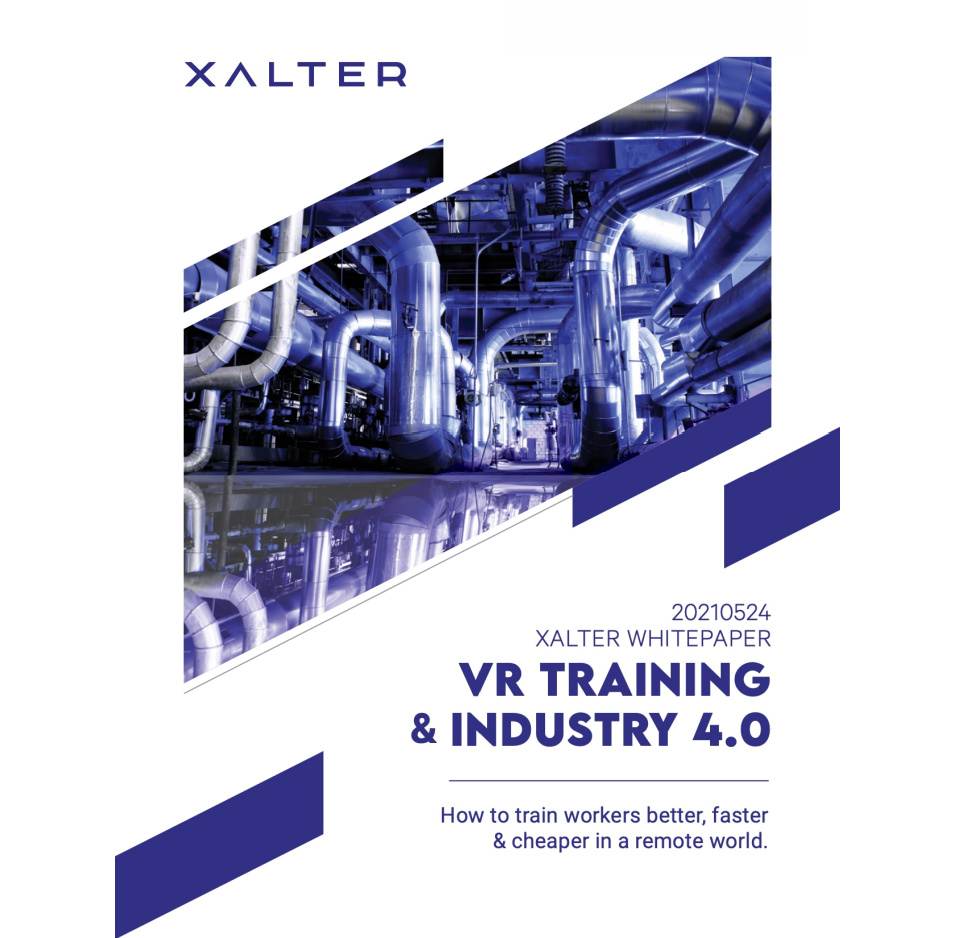 WHITE PAPER
VR TRAINING & INDUSTRY 4.0
In this whitepaper, we will explore how Enterprise XR is improving work in multiple verticals, exploring all the ways in which the technology can be used across the space.
Marathon Oil Company engaged XALTER to develop VR training programs for drivers to safely and quickly load the tankers
XALTER scoped the project to deliver a range of experiences focused on immersive and linear training, scenario planning and rehearsal, and real time collaboration and communication.
Contact us
for a free consultation